What we do
Our advice is free and we are happy to talk to people who are at the 'research' stage. Below is an idea of how the process of getting a lift installed works.
No-one looks forward to purchasing a stairlift, or any other kind of disability equipment for that matter - but as some of our testimonials show, the right lift can enhance lives.
Giving you back your home.
Step 1
Survey
All lifts are tailored to the individual to meet their specific needs and requirements. We do a full survey including a risk assessment to make sure the work can be carried out safely for the client, our engineers and any sub-contractors who may be needed for other works. Measuring and taking details such as the need to move radiators or electric sockets can take up to an hour.
Step 2
Quotation
Our quotation in writing covering price, type of products recommended, and any associated works needed. In the case of through-floor lifts, ceiling hoists and steplifts, we supply drawings because their positioning can be more complex. We wait for your confirmation (no calls to pressure you into a decision) and deal with any further enquiries.
Step 3
Installation
Once confirmed, we take care of all the associated works and contact you with dates and explanations of timing - including, if necessary, a further survey. Installation is relatively quick and our engineer cleans up and shows you how to operate your lift before leaving.
Request a free survey
Our lifts are tailored to your specific needs, so you will need a free no obligation survey of your home as a first step.
Check we cover your postcode area: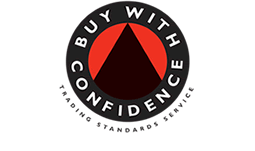 Having trouble reading our site? Click here for help.