Help and advice
What to consider when choosing a lift
Get several quotes from reputable companies
Ask about the kind of back-up offered - breakdown, maintenance etc
Try to assess the reliability of the company - if it goes out of business, it will be expensive and inconvenient to find another company to take your lift on (many companies don't want to get involved with lifts installed by third parties). Ask about accreditations and how much experience they have installing your type of lift
Try to get a feel for the company - are you comfortable about dealing with them?
Take your time to make the right decision.
Getting advice from us
Calling us for advice creates no obligation to buy and we will not use your number for sales calls. Our office and sales staff have a wealth of experience and information which they are happy to share.
Help with costs - grants
You may be eligible for a Disabled Facilities Grant from your local council to help towards the cost of adapting your home to enable you to continue to live there.
A grant is paid when the council considers that changes are necessary to meet your needs, and that the work is reasonable and practical.
The DirectGov website has lots of useful information about who can apply for a grant,. what it can be used for and how much you can get. Alternatively, please contact your Local Authority.
Help with costs - reconditioned and rental options
Reconditioned lifts
Reconditioned lifts are a cheaper option than buying new. More on reconditioned lifts
Rental
Renting a lift is a useful option in certain situations, such as when the client may be moving shortly. Please call the office to discuss options and costs - all calls will be dealt with sensitively.
Useful links
Product Manufacturers

MediTek- www.meditek.co.uk
Minivator - www.minivator.co.uk
Opemed - www.opemed.net
Stannah - www.stannahstairlifts.co.uk
Thyssen Krup - www.tkaccess.com
Wessex - www.wessexmedical.co.uk
General Resources
Disabled Living Foundation - www.dlf.org.uk
A national charity that provides impartial advice, information and training on daily living aids
Independent Living - www.independentliving.co.uk
A community site which provides news, views and product information designed to assist with living independently
Adapted Vehicle Hire - www.adaptedvehicles.com
For the rental or purchase of vehicles adapted for a variety of disabilities
Aquaneed - www.aquaneed.org
For specialist bathroom design services
Inclusion - www.inclusion.me.uk
For disability consultation and occupational therapy advice
Request a free survey
Our lifts are tailored to your specific needs, so you will need a free no obligation survey of your home as a first step.
Check we cover your postcode area: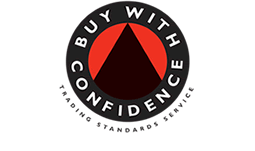 Having trouble reading our site? Click here for help.